here are some sketches for my next illustration assignment. it's a children's book assignment.. again. i picked the book
the cat who went to heaven
, it's about a japanese artist who gets chosen to make a painting for the local Buddhist temple. the artist gets this cat, bla bla bla. anyway, here are some character sketches. i changed the artist character to a girl because i wanted to. anyway, yeah.
first, an unrelated drawing of feet.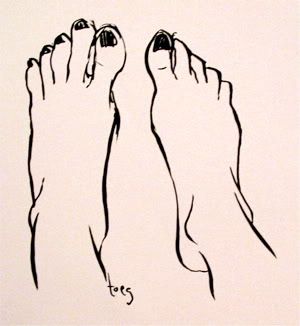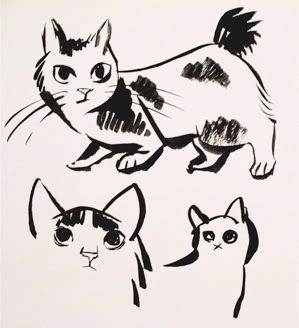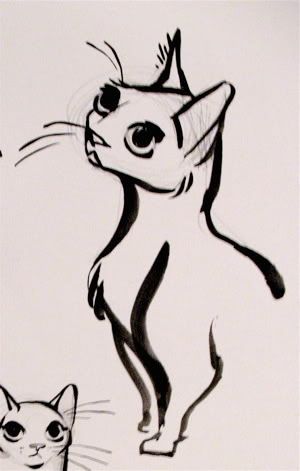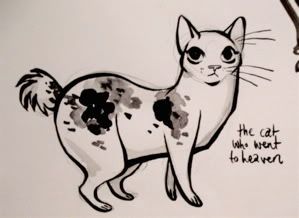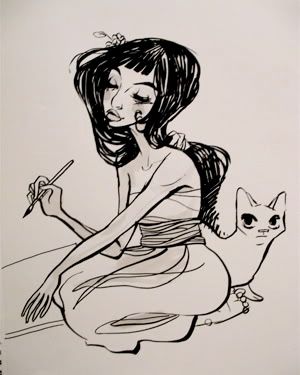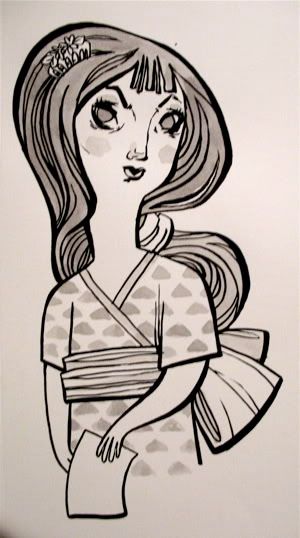 oh and about that other illustration i posted, the concept was creating a story using a made up title you were given and then doing a book cover illustration for that story. my title was "someone's crumbs" and the story revolves around how this woman's life changes after her husband's death. and so on. it's really dumb, but yeah that thing in her arms is supposed to be an urn. urn.. crumbs.. i'm terrible, i know.